JVC LT-32P679 LCD HDTV Review
The JVC LT-32P679 presented us with its share of surprises, both good and bad.
Tour & Design
The front of the JVC LT-32P679 is relatively simple. The display is surrounded by a gloassy black bezel. Below the bezel you find the HDTVs two speakers, which flank a plastic panel that holds the JVC logo. This panel folds down to reveal a built-in iPod dock that JVC calls a TeleDock.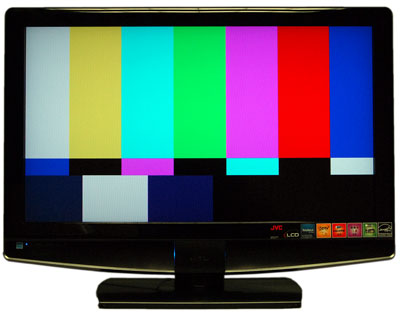 The back of the JVC LT-32P679 is where you'll find almost all of the ports, arranged in two groups on the right side.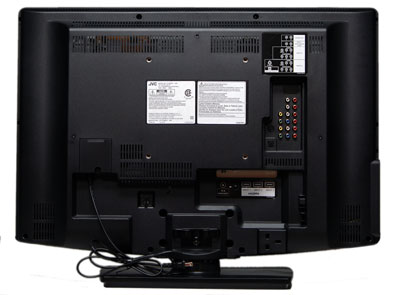 On the left side you'll find the on-TV controls and the only port not found on the back, a USB port.

There is nothing found on the right side of the JVC LT-32P679.
The JVC LT-32P679 sits on a stand that needs to be attached when you receive the HDTV. You'll also find four mounting points on the back of the HDTV, which can be used to mount it on the wall using an appropriate mounting kit.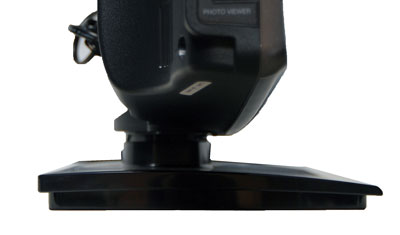 The controls found on the left side of the JVC LT-32P679 are, from top to bottom, Input, Menu, Ch+, Ch-, Vol+, Vol- and Power.

The JVC LT-32P679's remote is typical of JVC remotes, which means its a large and rather ungainly slab of plastic.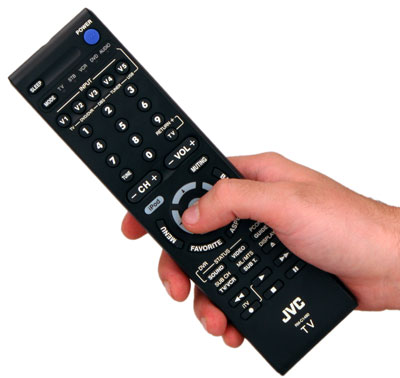 The JVC LT-32P679 ships with a power cord, remote and batteries. It does not ship with an HDMI cables, which is a shame. It does inclue several adaptors for the TeleDock port that will allow various iPods to sit more securely. Getting the JVC LT-32P679 out of the box is relatively simple, although you will need to connect the base yourself. We found that the HDTV is small enough that a single person can take care of it, unlike larger HDTVs where you'll definitely want some help to get it out of the box.
The JVC LT-32P679 is a relatively staid HDTV styled all in black. Like most HDTVs it will blend quite easily into the background. Definitely not a stylish center piece of your home theatre it won't stand out as the ugliest piece either.