Panasonic Viera TC-P50U50 Plasma TV Review
$899.00
Better than
76%
of Reviewed TVs
Connectivity
Connectivity
There are ports located on the back and the left side of the TV, and they are essentially just the bare necessities needed to operate a standard array of connected devices, such as a video game console, or DVD player, or to outsource the TV's audio to an external speaker system. There is no ethernet cable input, of course, because the U50 series does not support any internet features. Here you'll find 2 HDMI inputs, analog audio, and a shared component input. Like we said, very basic.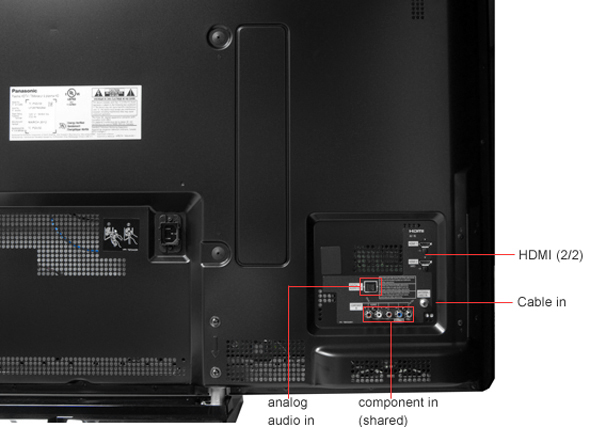 On the left side of the TV, you'll find the on-set controls, and above them, a single SD card slot and USB input. The USB slot is meant for picture, video, and music playback, but also serves as the doorway to potential firmware updates. The SD card slot would be useful for browsing pictures directly from a camera, or for accessing data stored on some other portable device. Frankly, it seems unnecessary when paired with the USB input.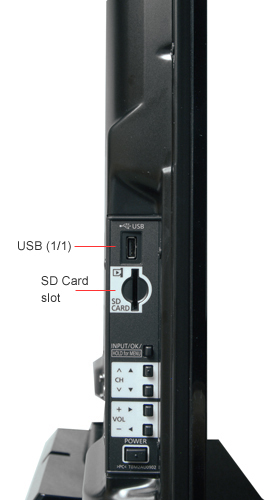 The port placement on the P50U50 follows a standard set-up, with "access" ports--the SD card and USB input ports--located on the more accessible side of the TV, and device connection inputs, i.e. HDMI and component AV, tucked away on the back of the TV. A smart port design, in our opinion.