Samsung PN51E8000 3D Smart Plasma HDTV Review
$2,199.00
Better than
99%
of Reviewed TVs

Conclusion
Conclusion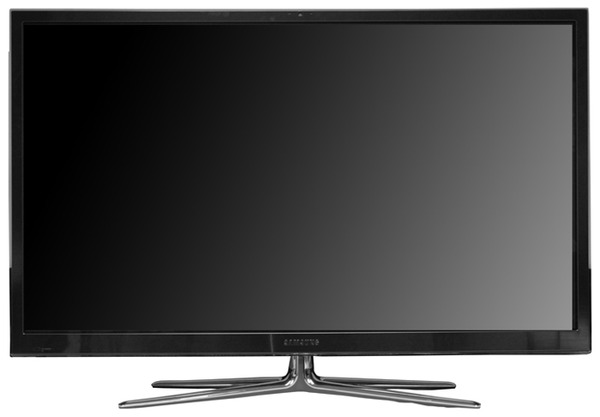 The Samsung PN51E8000 is a welcome entry to Samsung's excellent flagship line-up.
The first thing to note is its excellent color production. Its color temperature, color curves, and color gamut results were very, very good, whether viewed in 2D or 3D. While it didn't have the impressively deep blacks of the plasmas to come before it, its maximum contrast ratio--2775:1--is still above average, and should prove suitable for almost any viewing purpose. Speaking of 3D, we were pleased to see that not only is Samsung's 3D still as good as it was when we tested the ES8000, it's now been implemented in just as immersive a fashion while managing to preserve a modicum of the TV's 2D color/contrast performance. This, dear friends, is a rare occurrence.
The E8000 offers decent menus, ample interfacing options--such as fairly accurate voice and motion commands--and a smart design that straddles innovation (in stand design) and traditional placement of controls and ports. It's got the same quick dual-core processing we saw first featured in the ES8000 series, giving you ample speed to navigate Samsung's content-heavy, intelligently arranged Smart Hub at a whim. Traditional menus, while not much different from 2011's, are easy to navigate and sort through.
We're not sure if the E8000 is more than just a plasma version of the ES8000 (an LCD), but it certainly isn't less. Both TVs are excellent, but where price is concerned, the plasma variant of Samsung's flagship will be more affordable in larger screen sizes than the LCD variant. This is due to the space-taking technology that powers plasma TVs; essentially, it's why they're heavier and thicker, and it's cheaper to manufacture them in larger screen sizes.
The PN51E8000 is an excellent television, with a huge slew of extra features, and just as much solid core performance. It may be expensive, but we feel it's worth the $2199 MSRP.