Samsung UN55ES7500 3D LED HDTV Review
$3,379.00
Better than
86%
of Reviewed TVs

Tour & Design
Front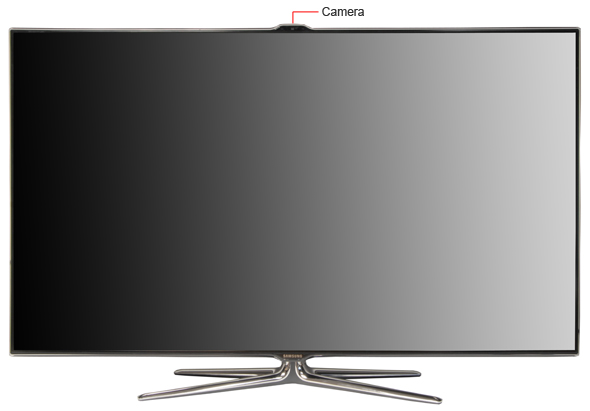 Back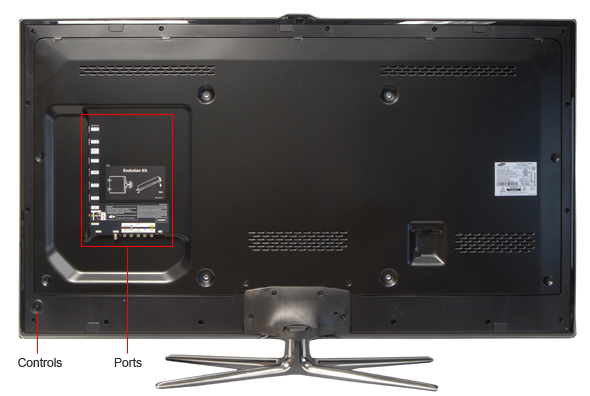 Sides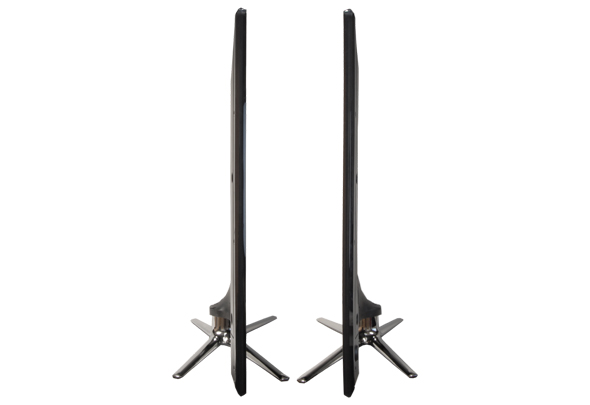 Stand/Mount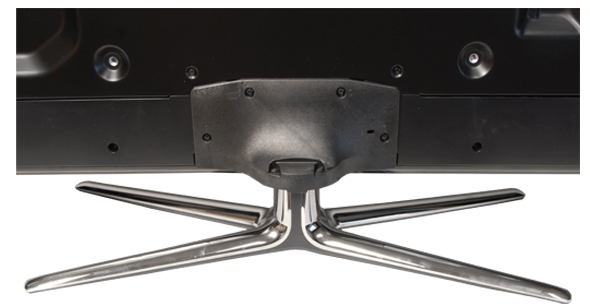 On-set Controls
The UN55ES7500 can be controlled by this little nub, called the TV Controller. Pressing it while the TV is off turns the power on, while moving it left/right controls the volume and up/down controls the channels. Pressing it while the TV is on opens up a menu on the screen that has access to the Smart Hub, the main menu, different inputs, and an option to power the TV off.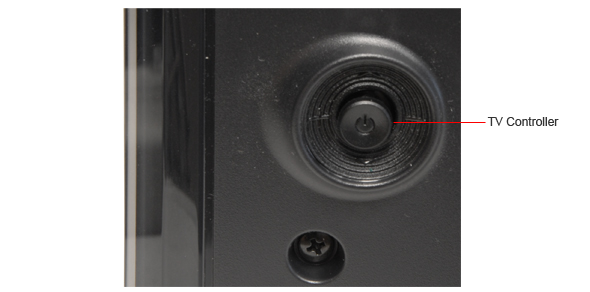 Remote Control
Samsung includes two different remotes with the UN55ES7500. The first remote is your basic TV remote, so we're sure you don't want to hear too much about that. The second remote Samsung bundles with this TV is the Smart Touch Remote, which features a touch pad on the top half that controls a cursor on the screen. This remote is useful for navigating web pages, although using the touch pad to input text with an on-screen keyboard is still a pain in the neck.
There is an additional item here, called the IR Blaster, that works in conjunction with the Smart Touch Remote. The IR Blaster can be synced up with other infrared devices, such as a Blu-Ray or DVD player. After syncing up the devices, the Smart Touch Remote will be able to control them. We tried this out with a Panasonic Blu-Ray player and it actually worked with the Samsung remote.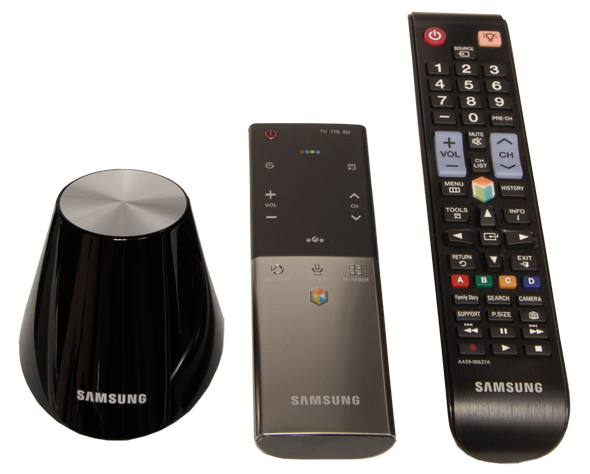 In the Box
The Samsung UN55ES7500 comes with a normal remote, the Smart Touch Remote, an IR blaster, batteries, a user manual, a 3D user manual, four pairs of 3D glasses, and a composite adapter cable.