Samsung UN55ES8000 LED LCD HDTV Review
$3,749.00
Better than
78%
of Reviewed TVs

Apps & Internet Features
Browser
Here is a video to walk you through everything that's available within Samsung's 2012 Smart TV Platform.
The internet browser for the ES8000 is easier to use than other browsers, thanks to the TV's extra command functions. Users can scroll through pages, and control their cursor, using the smart remote's touch pad controls. You can also use the smart remote's voice-button to speak into the remote's built-in microphone, which allows for speech-to-text functions while searching within an engine or typing in a URL. A more detailed look at the browser and the ways you can interact with it can be found here.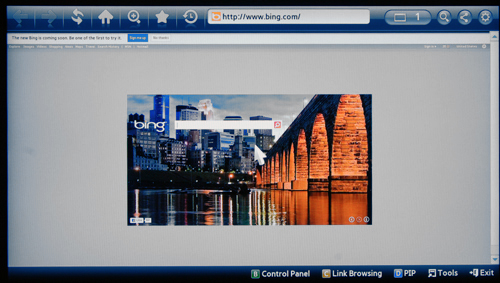 Apps
The ES8000's Smart Hub contains quick access to its browser functions, as well as a large number of apps. The usual streaming content providers are available--Hulu Plus, Netflix, YouTube, etc. Samsung's Smart Hub also gives users access to their app store, which features apps organized by popularity, top paid, top free, or organized by content, such as whether the app is a game, or is sports-related. Users can select, drag, and customize their downloaded apps through the Smart Hub menu as well. A more detailed look at Samsung's available apps and app usage can be found here.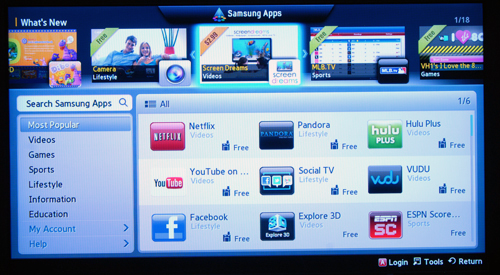 On top of Samsung's blue chip partners--some of the social networking and subscription apps mentioned above--the Smart Hub also gives users access to various first-party hosted content, such as a Schedule planner, Weather notifier, and a Fitness app.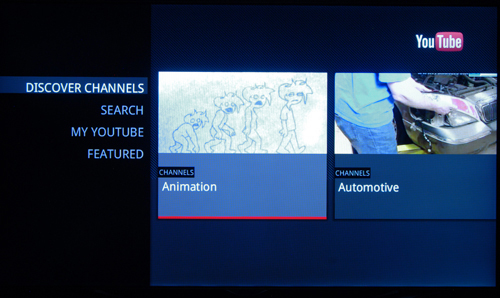 Other Internet Features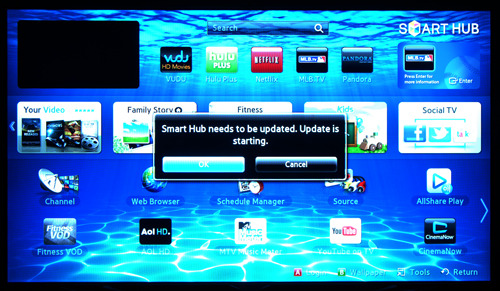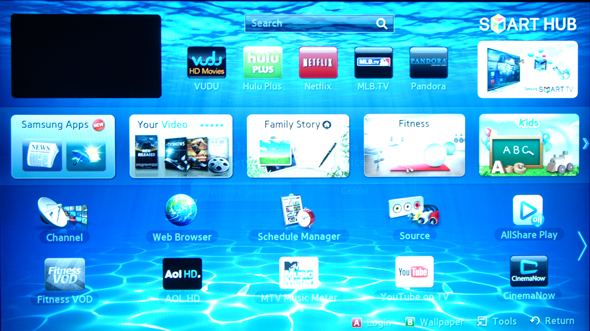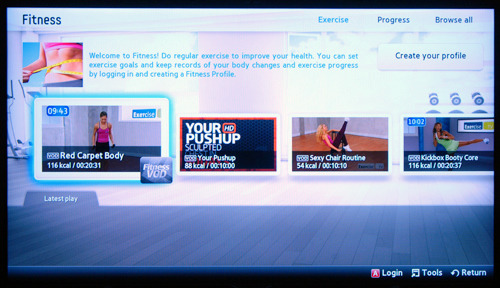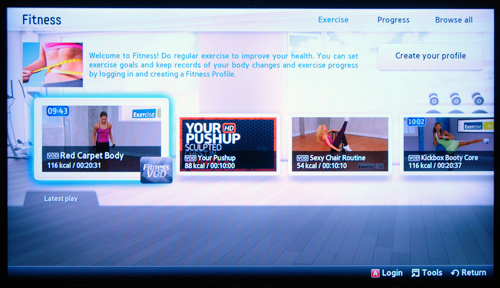 Other Media
Another function found within Samsung's Smart Hub menu is access to personal media. Images, music, and video stored on a connected USB device or a wirelessly accessed device--such as your PC or phone--can be organized within the Smart Hub and made to play back in a slideshow, or picture by picture. Personal media can be organized and selected using either the traditional remote, the smart remote, or through motion commands. More on personal media content and its accessibility can be found here.