Samsung UN55ES8000 LED LCD HDTV Review
$3,749.00
Better than
78%
of Reviewed TVs

Software & Interface
Menu Interface
Bringing up the menu for the UN55ES8000 is a familiar experience. You'll find the usual tabs to work with; from top to bottom, they are: Picture, Sound, Channel, Network, System, and Support. Each of these tabs features a detailed array of options for user customization, and are very intuitive to anyone who's danced the HDTV tango before.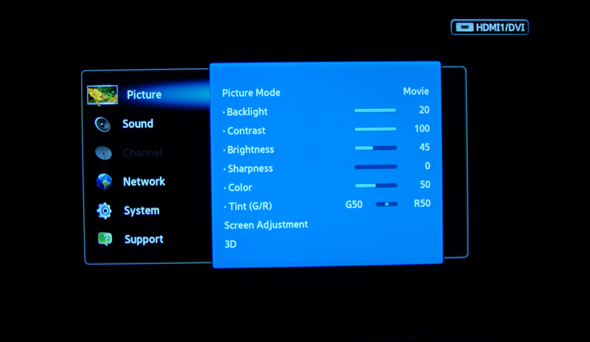 We find the simple font used for the menu titles, as well as the contrast of white text against an azure background, to be very easy on the eyes.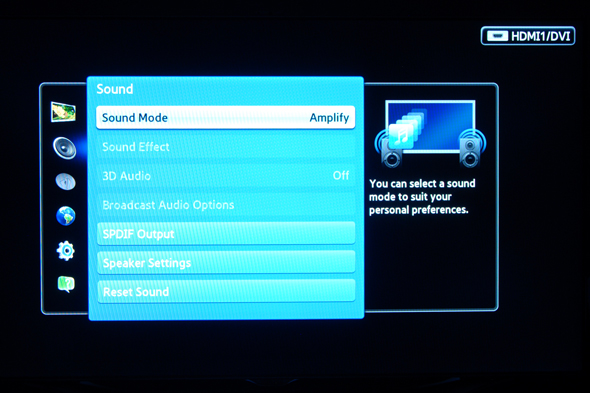 Other Interface Features
Instruction Manual
The instruction manual that comes with the ES8000 is useful and simple. It's a black-and-white handbook that'll guide you through putting together the TV's panel and stand, going through the initial set-up phase, as well as instructing you on the basics for handling the TV's motion- and voice-based commands.
The instruction manual also lists input ports and wall-mounting guidelines, as well as giving details and pictures concerning the functionality of the TV's two remote controls.